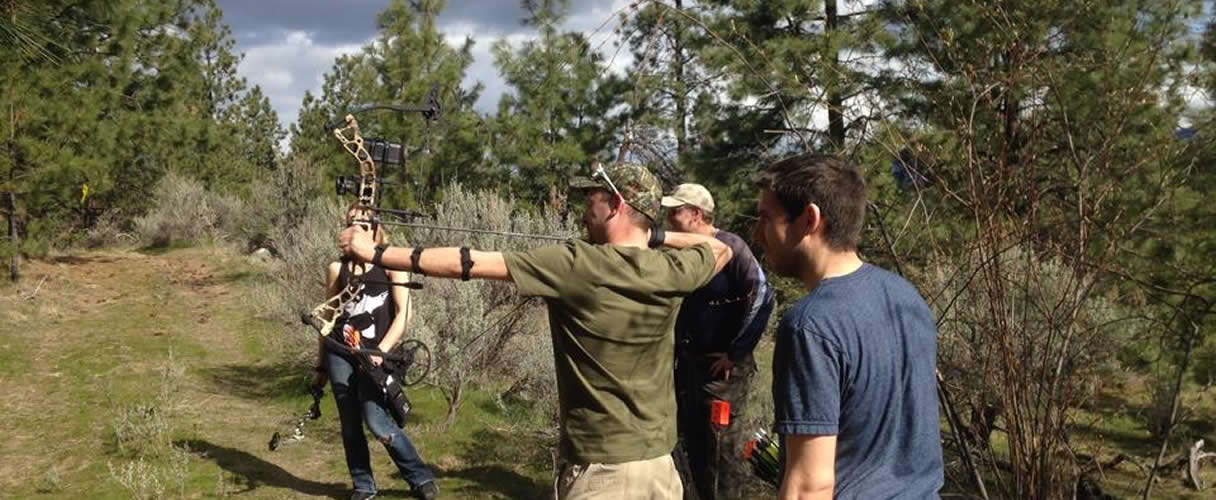 Schedule & Location
Archery is currently taking place at our Indoor Range.
Wednesday: 7PM to 9PM
Saturday: 2PM to 4PM 
Contact
Greg Seib
778-930-7177
gregghar66@gmail.com
Notes
We shoot, longbow, recurve and compound bows. 
NO CROSS BOWS – the club does have a few recurve bows for beginners to try and although  there are no formal lessons we are happy to help you get started. 
We shoot archery indoors in the club house at 20 Yds during the winter.
Wed 7PM to 9PM and Sat 2PM to 4PM 
During Summer, we sometimes shoot outdoors from 20 Yds to 70 Yds on the rifle range at those same times 
Drop-in fee is $5 per night for non-members.Members are not charged.  

If this is your first time at our club for archery please call Greg 778-930-7177 ahead of  time.

We put on a 3D event once a year in the spring. 3D Archery is the shooting of life-sized animals in challenging terrain to simulate hunting situations. 

We have a Facebook page Penticton Archery where you can see some of what we do. 
Indoor Range Rules
Range Safety
Range Commands